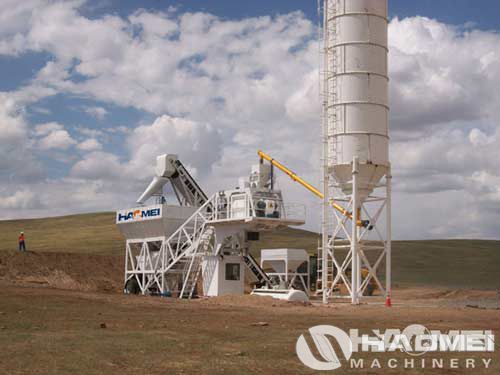 Today concrete batching plants also get a rapid expansion. Now, Chinese concrete batching plants present some common features: high degree of automation, good weighing accuracy, high production capacitysmall investment and best mixing quality and so on.
The following are the features about Chinese concrete mixing plant.All concrete batching plants adopt industrial computer control, either automatic or manual operation, operation is simple and convenient.
Dynamic panel shows the various components running condition of concrete batching plant, while can store the variety data of concrete batching plant, and print a variety of reports as required information and stored formula can reach more than tens of thousands. Control room equipped with air conditioning can guarantee electrical components durable, and performance stability continued reliable.What's more,we have specialized in concrete batch plant for many years and we focus greatly on our products quality.If you are interested in any of our production,please contact us.We are looking forward to establish business relationship between us based on our mutual benefits.