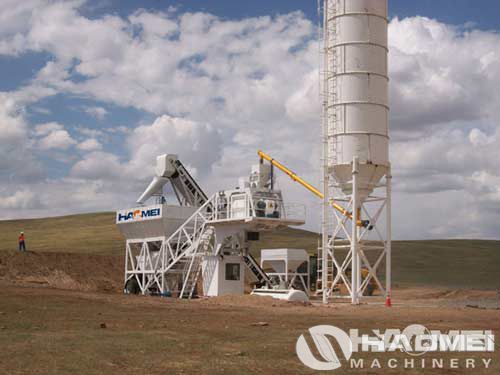 From the present development situation, the prospect of batching plant is very broad. More and more investors start investing in concrete industry which is the indispensable material for constructional engineering. However, the expansion of roads and cities can prove that the development of concrete mixing plant is very worth waiting for. For the investors, if they want to develop themselves in concrete industry, the first question is to choose suitable equipment. There are many concrete mixing and batching manufacturers in our country. When the users purchase, they will have comparison and doubt why the price gap is big for different manufacturers. So what factors affect the price of concrete mixing plant?
When some users choose concrete mixing and batch plant equipment, they will put price in the first place to consider, so that you will put other factors aside virtually. For example, whether the configuration is same, the quality, process and after-sales service are good or not. We all know that, different manufacturers have different prices for concrete mixing plant. But no matter process or quality of batching plant will be superior in giant factories. So the price will be higher. Moreover, the price of fully automatic and semi-automatic concrete batching plants also is much higher which is a problem need not be ignored when choosing.
Successful cases:
so far as now, our concrete mixers are sold in Mongolia, Uzbekistan, Kazakhstan, Congo, Nigeria, Singapore, Ghana, Russia, Chile, Philippines, Kenya, Armenia, etc.
Our stationary concrete batching plants are sold in Nigeria, Congo, Chile, Philippines, Mongolia, Russia, Kazakhstan, Uzbekistan, Russia, Nigeria, Armenia, etc.
Our mobile concrete batching plants are sold in Mongolia, Russia, Kazakhstan, Uzbekistan, Pakistan, Philippines, etc.
What's more, they have received praise with good quality and excellent after-sale service.