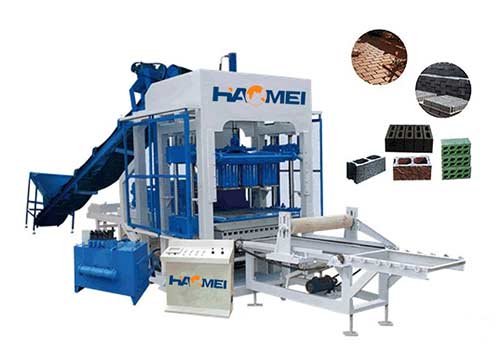 Haomei machinery equipment co.,ltd is located in the famous machinery capital of Zhengzhou, China. We are professional machinery products manufacturer-featuring a wide range of quality Brick Making Machine, portable concrete mixer, concrete batching plant, mobile concrete plant, concrete pump, truck pump with boom, truck mixer, etc. We adhere to the policy of "QUALITY FIRST AND INTEGRITY WINS"to cooperate with clients from all over the world. Seeking for long-term relationship and mutual benefit is our unstoppable goal.
1. The integral type is changed to split type, which is easy to transport, install and maintain.
2.The bottom vibration is a motor adding segregation devices. The motor does not start frequently. One motor has been running regularly, which avoids many disadvantages, such as the increase of current, easy to burn diesel engine concrete mixer, etc. caused by the frequent start of motor. In addition, because the motor does not start frequently, the electricity is saved and the cost of making bricks is reduced.
3. The sliding sleeve on the sliding bar is changed from the integral type to split type, which makes it convenient to adjust and maintain for users, and reduces the maintenance costs significantly.
4. In the front of the skip car, a swing door opener is installed batch plant, which makes it easy to clean excess materials.
5. The cover is installed on the electrical cabinet, which makes the ashes uneasy to get into, and avoids the bump; thereby prolong its service life.In addtition,we have specialized in brick making machine for many years and we focus greatly on our products quality.